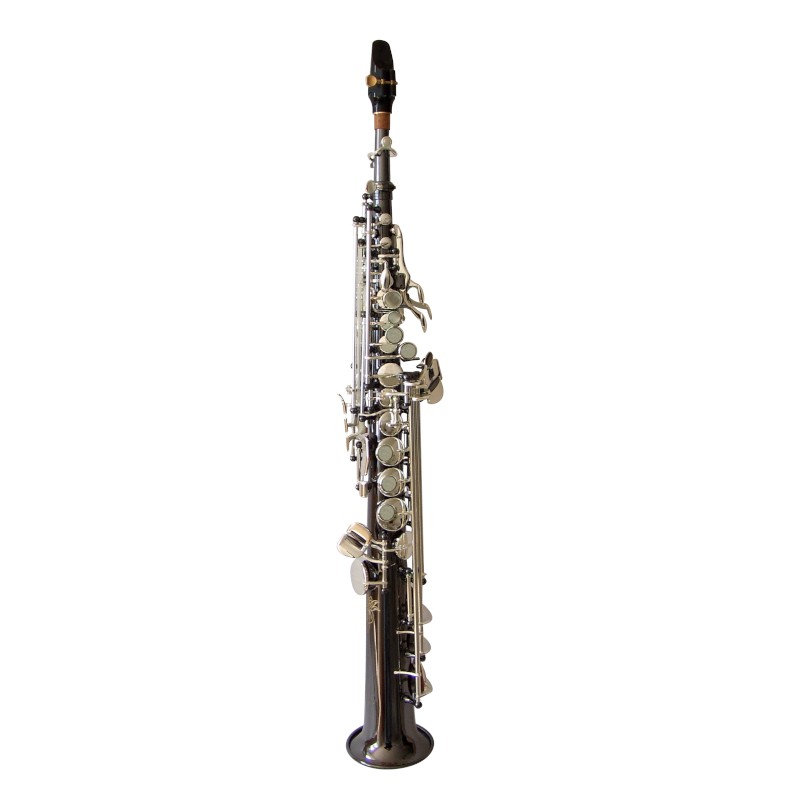  
Soprano Black-Silver - SBS
sax Soprano Black-Silver - SBS
The instruments are made of the finest brass, which has a greater thickness for better acoustic resonance. Body and bell are formed and soldered in the great handcrafted tradition for a more complex tone. "Hand friendly" keys are ergonomically designed to give the quickest, most precise action.
All Soprano saxophones are delivered with three necks, giving each musician an ideal choice. The necks have tenons manufactured with extreme precision (registered design) to assure perfect air stream continuity. Neck 1 facilitates legato, fast phrasing and sound depth. Neck 2 gives an open and powerful sound freeing all harmonics. A 3rd curved neck is included for Soprano.
Premium pads (Chanu-France) enable perfect air-tight adjustment. Pads are individually fitted with MaxCym resonators, manufactured of one-piece brass. These screw-on resonators have a cymbal-shaped profile. Their diameter covers a maximum of tone hole surface to increase resonance by 25%, keys closed, and the power of sound projection, keys opened. In movement, these resonators improve the legato by valve effect in opposition to plate effect.
The saxophones are embellished with an original hand-engraving, "French Polynesian" by Phil Beaudet.