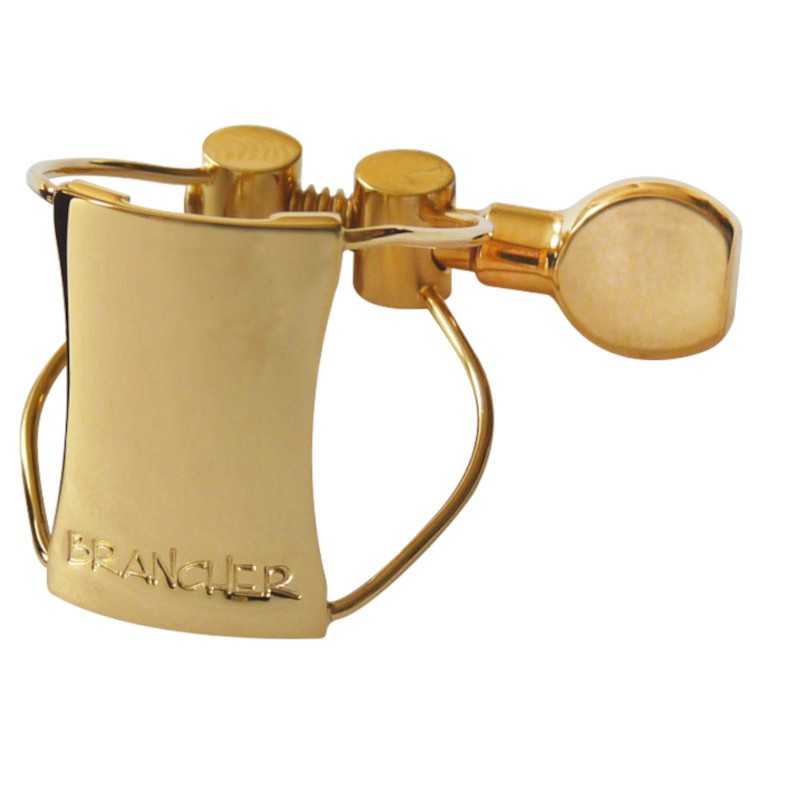  
Metal Wire Ligature
Jewelry designed 24-karat gold, silver or black plated, for an unequalled purity of sound...
The minimal contact of the steel wires produces an amazingly clear and brilliant sound.
"The Original Wire Ligature" Patented - Garanteed 5 years.
The ideal ligature to not hinder vibrations and harmonics should have as little contact as possible with the mouthpiece. The patent obtained for the Brancher metal ligature especially noted the design of wires with minimum contact to release all the clarity and brilliance of the sound.
Brancher metal ligatures are made of very strong stainless steel wires.
By its hardness and density, plating further enhances the power and purity of sound.
For 25 years, "the original metal wire ligature".